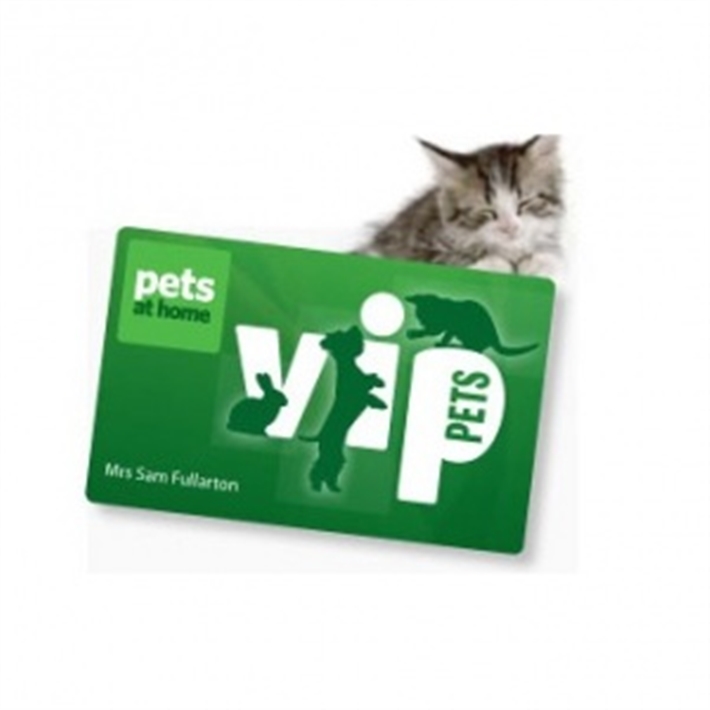 What is the Pets at Home VIP club?
Quite simply, this is a unique loyalty card scheme with a difference. Everyone is able to sign up for a VIP card and earn Lifelines when paying for shopping, pet insurance and grooming in store, even when shopping online. These Lifelines are worth money to charities like ours.
You are able to nominate Northern Ireland Staffordshire Bull Terrier Rescue as your chosen charity knowing that every time you shop with Pets at Home you are supporting us at no extra cost to yourself.
Every three months all the Lifelines that have been collected for our charity will be combined and Pets at Home will send Northern Ireland Staffordshire Bull Terrier Rescue a gift card for the value of the Lifelines which we can use to buy food, toys or cosy beds for the dogs in our care.
You benefit as well!
As a member of VIP, you will get great benefits for you and your pets. You will receive exclusive discounts on everything from food to health products, as well as helpful hints & tips so you can ensure you get the best for your pet/s.
To find out more about the scheme speak to a member of staff in store at Pets at Home or online.
To choose our charity once you have registered your card online or downloaded the App simply:
login to your VIP account
click on + My Lifelines
enter Your local store's location - Bangor
select a store - choose Bangor NI (not Bangor Wales)
under Choose a charity close to your heart click on Local
click on Northern Ireland Staffordshire Bull Terrier Rescue
click on Update
N.B. You can live anywhere in the UK and shop at any Pets at Home store to support our charity.
See All News